Garage Door Spring Service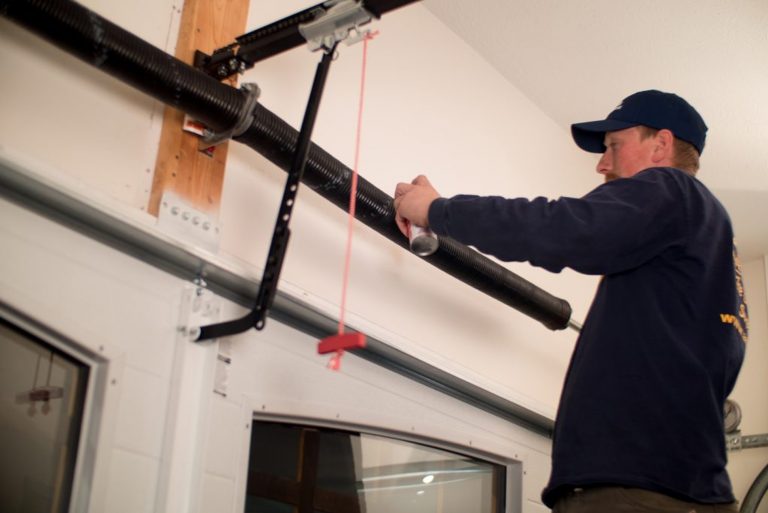 SERVICE OVERVIEW
Springs play an important role in the smooth functioning of garage doors. These springs counterbalance the weight of garage door and make it easy to open and shut. Garage doors are highly dependent on heavy duty springs. Springs should always remain in good condition so that they can efficiently lift the weight of your garage door.
Unfortunately the springs start wearing out as it goes through the daily cycle of relaxing and contracting. As a result the extreme pressure can eventually cause the springs break. If you feel any friction while opening or shutting down your garage door, then this indicates that your garage's springs are broken and it's time to call for its replacement.
You should never attempt to repair and replace the spring system on your own otherwise you will be putting yourself at risk. There are a number of tools which are involved in the replacement of garage door springs which includes safety cables, winding bard to unwind the springs. If you try to unwind the springs or remove it hastily, it could damage the door and the people around it. You need to have complete knowledge and experience to be able to safely perform the service.
Garage door spring replacement is an activity that needs to be done with caution whether for residential or commercial property. With our garage door springs replacement experts, you don't have to worry about anything. We are a team of brilliant, highly experienced and talented technicians who not only fix up the broken things but also bring the necessary style in your garage so that it complements with your beautiful house. Our team will also ensure that all components and hardware of your garage door are working and meeting all the safety standards. Also you don't have to pay fortune for this. We offer high quality services at very competitive replacement / repair rates. Take the advantage of this opportunity and call us now.